Featured Property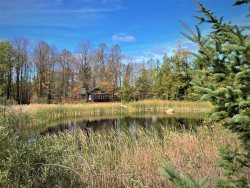 The Pond Cabin
Guest Reviews
We went on a winter stay and were very happy to find the place to be warm. The bedrooms were cozy and the main fireroom area was spacio...
Top notch place to stay. Tons of room. Great atmosphere!! Awesome host to work with.
This is one of my FAVORITE stays on Airbnb. I was taken back at the beautiful views and property. The pictures on here do not do justi...
View More Reviews
Area Map for Up North Vacation Lodging
---